The following programs are available for residents of Waushara County meeting eligibility guidelines.
Additional resources may be available and/or be developed in response to COVID-19. Waushara County Resource information is available by calling 211.
Community Food Pantries
First Congregational United Church of Christ
Wednesdays
1-4pm
Bonnell Ave. Redgranite, WI 54970
920-566-4666
First Lutheran Church Poy Sippi Food Pantry
1st & 3rd Fridays 9:30-10:30am and 3:30-4:30pm
Serving townships of Saxeville, Leon, West Bloomfield, Aurora and Poy Sippi
W2314 Prospect St. Poy Sippi, WI 54967
920-987-5151
Joseph's Hope Pantry
2nd & 4th Saturday 9-11am
Serving areas of Bancroft, Almond, Hancock and Plainfield
612 E. North St. Plainfield WI 54966
715 335-6905 or Mark at 715-412-1218
Peace Pantry at Peace Lutheran Church
Tuesday through Thursday
8am-5pm
335 West Prairie St. Wautoma, WI 54982
920-787-3856
Saxeville Community Church Food Pantry
1st Saturday of the month 9-10am
W4616 County Road A Saxeville, WI 54976
920 765-0303 or 920-622-3088
Waushara County Food Pantry
Tuesday & Friday
11am-4pm
220 N. Oakridge Ct. Wautoma, WI 54982
920-787-0641
The COVID-19 pandemic has been hard. You may find yourself worried about paying for basic things like food, clothes, rent mortgage, medical bills, etc. You've probably spent less time socializing with friends and family and more time "stuck" at home. Many folks are feeling isolated, depressed or anxious. If you or someone you know is struggling emotionally or abusing drugs or alcohol to cope, help is available.
Schedule an appointment to discuss emotional health or alcohol/drug concerns by calling:
Waushara County Department of Human Services 920-787-6550 Monday-Friday from 8am-4:30pm
Family Health/LaClinica 920-787– 5514 Monday/Thursday 8am-7pm Tuesday/Wednesday/Friday 8am-5pm
If you or someone you know is feeling overwhelmed or thinking about suicide call 920-787-3321 to speak with a crisis worker 24 hours/day 7/week.
FOOD 
Drive-Thru Food Pantries for ALL Residents – Schedule updated monthly & published in Resorter
Wautoma: Tuesday January 12th and 26th, 10am-Noon Waushara Co. Fairgrounds Livestock Bldg. 513 S. Fair Street Wautoma, WI 54982
Coloma: Wednesdays January 13th and 27th, 9:30-11am Coloma Fire Department 383 Industrial Drive Coloma, WI 54930
Wild Rose: Saturdays January 16th and 30th, 10am-noon Wild Rose Fire Department 145 Grant Ave. Wild Rose, 54984
HOUSING & UTILITIES
Energy Assistance Program: Help with utility bills. Call Energy Services at 920-787-1830
Forward Services: Emergency Assistance for housing & utilities for households with children. Call 920-886-7107 or lkeesler@fsc-corp.org
Salvation Army Emergency Assistance: Rent & utility assistance Program. Call Human Services at 920-787-6600
FOOD & BASIC SUPPLIES
Diaper Pantry: Free diapers, wipes and other infant supplies available. Call the Waushara County Dept. Human Services at 920-787-6550 to check available sizes and arrange curbside pick up.
Food Share: Food assistance provided on EBT card. Apply on-line, by phone or in person. https://access.wisconsin.gov; 1-888-256-4563 or in person 8am-4:30pm at Waushara County Dept. Human Services, 209 S. Saint Marie St, Wautoma – call ahead 920-787-6600
Women, Infants, Children (WIC): Supplemental nutrition assistance program provided on EBT card for pregnant, post-partum and breast feeding women; dads, grandparents, foster parents and other caregivers of children under 5 years old. Call the WIC Office (Family Health/La Clinica) at 920-787-1340
Department of Aging Senior Nutrition Program: Sign up for hot or frozen home meal delivery by calling 920-787-0403 or toll free at 1-877-364-5444. Meals are provided to individuals age 60 and older, their spouse of any age and informal caregivers living in the home for a suggested donation of $3.50 per meal.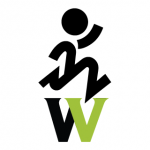 This resource guide was compiled and originally published by Waushara's Vision
You can reach them at 920-787-6600
Mailing address: P.O. Box 686 Wautoma, WI 54982